HOLIDAY Buy One, Get One 50% Off
Here's your chance to get gifts for everyone on your list.
For a limited time, buy any in-stock Zip Top item and get a 2nd item of equal or lesser value for 50% Off
Stands Up, Stays Open, and Zips Shut!
A wave of snazzy, chemical-free silicone alternatives has emerged, but none are more clever than Zip Top.
Zip Top reusable silicone bags are the easy, eco-friendly swap your kitchen needs.
Imagine if a plastic bag and a glass container had a baby.
I'm going to make the bold statement and tell you that if you only buy one thing this Amazon Prime Day, it should be these Zip Top Bags.
Zip Top reusable silicone food storage bags are a godsend.
A fresh take on tupperware.
Safer, healthier, more sustainable!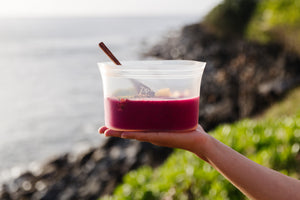 100% food-grade silicone
Our containers are plastic free & completely free of BPA, lead, PVC, and phthalates.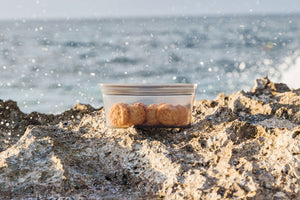 Better for the planet
Designed with the environment in mind, one Zip Top can replace thousands of disposable bags.
Proudly made in the USA
Everything from our product to our packaging is made right here in the United States.
100% platinum silicone
...and 100% plastic free.
Food Grade

Freezer Safe

Microwave Safe

Dishwasher Safe
2 Bags
3 Cups
Small, medium & large cups
3 Dishes
Small, medium & large dishes